09-10-2018
CHQ NEWS
AIBSNLEA Meeting with Shri Manoj Sinha Ji, Hon'ble Minister of State for Communications (I/C), Govt. Of India:  GS, President, AGS (Fin) and AGS(DR) met with  Hon'ble MOSC (IC) Shri Manoj Sinha Ji for early settlement of various issues viz. (i)   Implementation of 3rd PRC with 15% fitment benefit in BSNL(ii) Revision of pension of BSNL Pensioners (iii) Payment of pension contribution on actual basic Pay (iv) Allocation of 4G spectrum to BSNL (v) Payment of pension through  existing Banking CPCs instead of CCA
Hon'ble Minister  mentioned that BSNL should have serious approach towards Its Revival. BSNL has to grab the opportunity through "BSNL Wings" and FTTH connections and increase its revenue as finally burden will come only on BSNL. BSNL should increase its CFA customer base from 1 crore to 1.5 crore during next 8 months to increase its revenue. In mobile segment there is stiff competition.   We insisted that about 20 lakhs people dependent on BSNL and are watching with hope towards Hon'ble Minister. We requested that Hon'ble Minister can only decide the fate of these 20 lakh people as approach of Bureaucracy is always as per line of rule book.
After detailed discussions, Hon'ble Minister assured that after arrival of Secretary (T) from US tour on 14.10.2018, he will hold a meeting with Secretary (T) and CMD, BSNL. Unions and Associations   may also be invited for aforesaid meeting and try to resolve issues at earliest. On our pleading Hon'ble Minister assured to give good news within this month itself.
We provided all  the letters addressed to Hon'ble MOSC (IC) on above issues which he marked to Shri Saket Kumar , PS, (IAS) to conduct above meeting.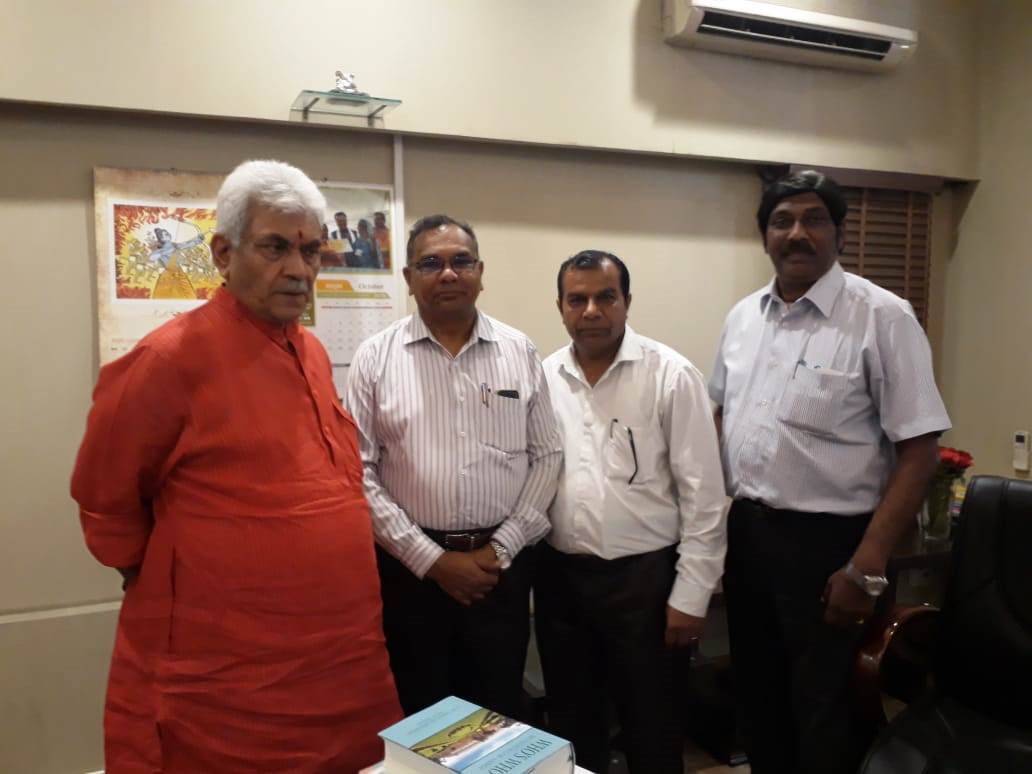 Meeting with DDG (Budget), DoT: 
GS, President AGS(F) and AGS (DR) met DDG (Budget) ,DOT and enquired about clearance on the proposal of BSNL Board for the implementation of 3rd PRC in BSNL with 15% fitment benefit. DDG (Budget) mentioned that the file is already sent to nodal cell of DoT with its comments that decision in this regard may only be taken by Cabinet. We requested for favourable comments on file when case come into finance for vetting of Cabinet Note .
Archive AIBSNLEAWBTC
Branch Office Bearer
Visitor
About Union
useful links
CONTACT US
Mailing Address :
ROOM NO.: 74, 2 ND FLOOR ,
RANIGUNGE COAL HOUSE,
3A, CHOWRINGHEE PLACE,
Kolkata-700013
Tel.no. 033-2228 1188
Chief Advisior: 
Circle Secretary: aibsnleacswb@gmail.com
Circle President: